Oak Tree Pre-school Nursery
Full day care nursery based in Wimbledon, SW19 and Carshalton Beeches, SM5
Our mission
At Oak Tree Pre-school Nursery, our mission is to create a warm, friendly, innovative and stimulating environment for young children to develop their social and creative skills.
The reassurance of fully qualified and regularly trained staff, highly equipped nursery facilities, and secure premises.
The dedication to continually maintain high standards and nurture a close working partnership with the parents to provide an ultimate learning experience for their child….."
Activities
See some of the various activities that we do at Oak Tree Pre-School Nursery.
Communication with you
Communication is key in any relationship, and none more so than the relationship you have with your child's nursery school.
At Oak Tree Pre-school Nursery, we use an app called 'Famly' which allows our nursery staff to share photos, videos and instant messages with parents. All information is visible in real time which means that you can see important events as they happen.
You can also contribute to your child's learning and development record by posting photographs and accounts of what your child does outside of nursery.
And parents are able to use Famly anywhere across all devices, including computer, tablets and smartphones, free of charge.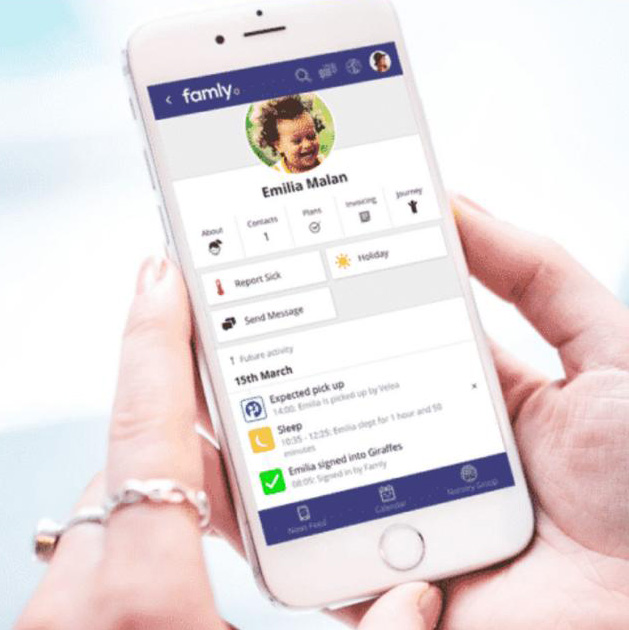 I looked at a few nurseries and this is the only nursery I considered. My daughter has been here since she was two and will be there until September 2022. The birth to pre-school years is the key time in children's brain development, and the staff put in so much effort to plan an engaging and stimulating programme and my daughter has noticeably progressed because of the activities she has taken part in. The nursery also takes nutrition seriously and my daughter enjoys the menu considerably. Thank you very much.